Room Setup for Training Events
Since Myra's training is highly interactive, with many table exercises, she likes to seat participants into groups of four to eight. It's best to not have anyone's back to Myra. Tables can be round, rectangles, or squares. It's best to avoid large boardroom-style tables, but if that's your only option, we'll work with it.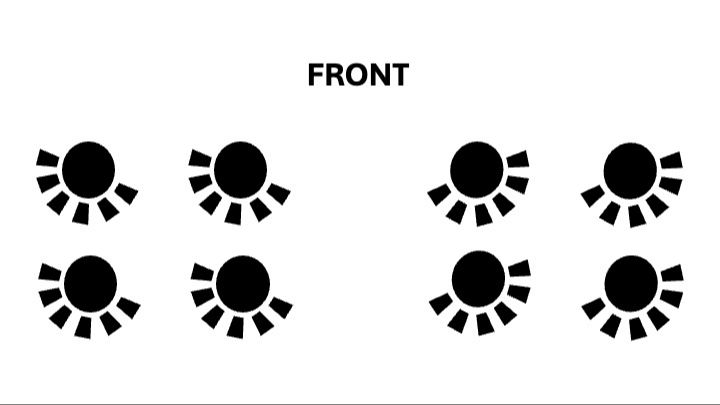 Space for a High-Engagement Forced-Conflict Activity
In Myra's de-escalation and customer service workshops, she forces conflict with your team in a fun exercise. Myra must have a space large enough to accommodate fourteen students. For a better understanding of the activity and space requirements, watch this video. Myra will not facilitate this activity if there are fewer than eight learners. 
A/V Equipment
Myra will bring her own laptop with a backup of her presentation on a flash drive. She requires an LCD projector.
Please provide a wireless Lavaliere microphone for all keynotes and breakout sessions and if you have a training group size of 50 people or more.
FAQ About Room Setup, A/V, and More
Will Myra Need Audio or Internet?
Can We Record Myra's Training?
Does Myra Provide Handouts?
Will Myra Need a Flip Chart and Markers?